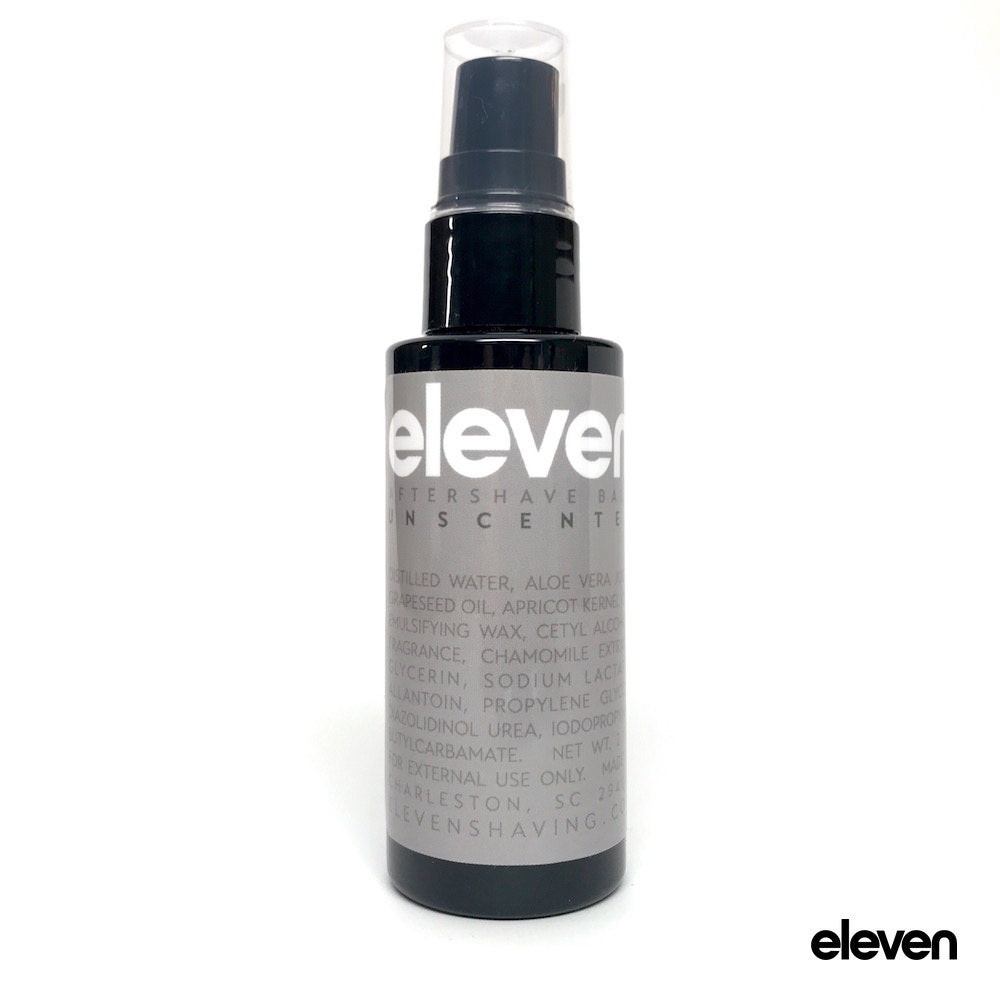 Unscented aftershave balm
Unscented:  No added fragrance.  Perfect for the cologne users or those with fragrance sensitivities.
The aftershave balm will provide exceptional hydration without the heavy or greasy feeling.  Apricot and grapeseed oils absorb very quickly.  Chamomile extract and allantoin are present to soothe even the roughest of shaves.  Now with a treatment pump (two or three pumps is all you need).
Balm ingredients:  Distilled Water, Aloe Vera Juice, Apricot Kernel Oil, Grapeseed Oil, Emulsifying Wax, Cetyl Alcohol, Chamomile Extract, Glycerin, Sodium Lactate, Allantoin, Propylene Glycol, Diazolidinyl Urea, Iodopropynyl Butylcarbamate
2 oz.